Your reliable partner for learning and success
Education PH is the world's first smart platform for teachers & homeschool parents. We provide a complete educational package integrating online group classes, tutorial services & premium learning materials for learners.
Who should join Education PH?
Parents who want to invest on their child's future
Education PH provides resources that can help further develop the competencies of your children in a very personal way focusing on what's best for you child.
Teachers who are in need of teaching and learning materials
Education PH is a platform with preloaded teaching materials for your classes. Collaborate and share files to your co-teachers and fellow members.
Anyone who wants to succeed in life – yes, YOU!
Young professionals can access special courses in business, marketing, culinary, fashion & design as well as CPD accredited courses which you can take online.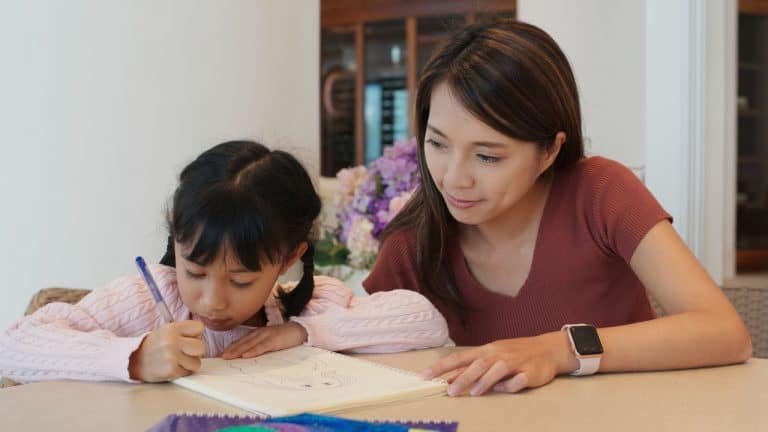 Dedicated specialist & general tutors
If you avail of the Total EduPH package, the student will be provided with either a specialized or general tutor who will help the student to learn and enhance specific compentencies such as reading, writing, speech, vocabulary among others. We also offer basic or advanced STEM package (science, technology, engineering & mathematics). Talk to one of our tutors for a free assessment session today.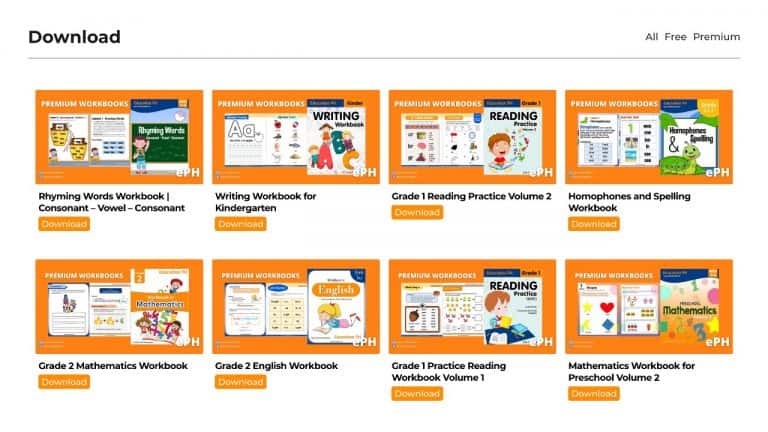 Premium learning materials
Education PH publishes its own learning materials specifically designed for learners who want to advance in academics. We also understand that there are students needing remedial classes to keep up with the pace inside the classroom. Our workbooks are designed to complement the learning pace of the student. Our philosophy in education is founded on the unique individuality of the learner as a person towards lifelong learning and success.
Why worldclass teachers and homeschool parents love us?
Because we focus on the learner as a person. The individuality and uniqueness of a person is his foundation to success. We just provide the proper motivation and effective tools for the learner to grow in wisdom by way of discipline and the love to explore and discover new things.
See what package is best for you
Education PH Basic
A good place to start. Budget friendly.
₱499
Unlimited Downloads
Premium Storage
Printing Discounts *soon
Exclusive Facebook Group
Community Support
Education PH Plus
Best for teachers/homeschool parents
₱ 999

Everything in Basic
Graphics Library Access
Marketplace Access *soon
Exclusive videos *soon
Email and Chat Support
Education PH Tutorial Services
Total Package (General tutor)
₱ 2999
Everything in Advance
General tutor
12 one-on-one online classes
2 Assessments
Priority Support
Buy Now
With special discount on next purchase
Total Package (Specialist tutor)
₱ 3999
Everything in Advance
Specialist tutor
12 one-on-one online classes
2 Assessments
Priority Support
NOTE: Education PH Total Package includes a free Advance membership plan. Ask us anything on chat.
Frequently Asked Questions
Get your questions answered
What happens if I stop my subscription?
Only our tutorial package is subscription based and is consumable. You will still have access to our learning materials.
This feature will be available by end of 2022. You can print our workbooks with a discount. The EduPH workbooks are provided as softcopies. Hence printing is another cost you have to bear. We are already looking for partners who can provide discounts for your printing needs.
What do you mean by priority support?
Priority support means you will get direct help from our support staff without getting to our queuing list.
How to download the materials?
Free learning materials can be downloaded directly from our links. Only premium materials need a subscription.
What do you mean by community support?
Community support means you will be invited to our exclusive Facebook group wherein you can freely interact with our other users for sharing information, experiences, learning strategies, resources and other good stuff. In short, it's your classroom!
Get a quick response from our Facebook chat or send your concerns to support[@]educationph.com.
Be a member today and get the best investment for your future.
Education PH is more than just an online storage platform. It's your gateway to success!
You will get your own dashboard
Your membership will come with a dedicated dashboard that's loaded with learning materials that is updated monthly
Secure Storage
Store, share, and collaborate on files and folders from any mobile device, tablet, or computer.

Get now
There's more you can get
Education PH isn't only about learning materials and tutors. We will have special deals and events exclusive for our members.
Free & many more
Ranging from powerpoints, workbooks, worksheets to daily lesson log and many more.

Education is the best investment you can make today
Chat with us
Ask anything. Be curious. You deserve the best!
If you don't like chat then send your message to our contact page.
Be a member now